Kinja Fixes's posts - Norwegian uPOST
Get Stylin' with KinjaFixes for Stylus!
Now available as a Stylus-compatible user.css file for easy installation and even less hassle than the userscript! If you already have Stylus installed, click here to install the user.css file!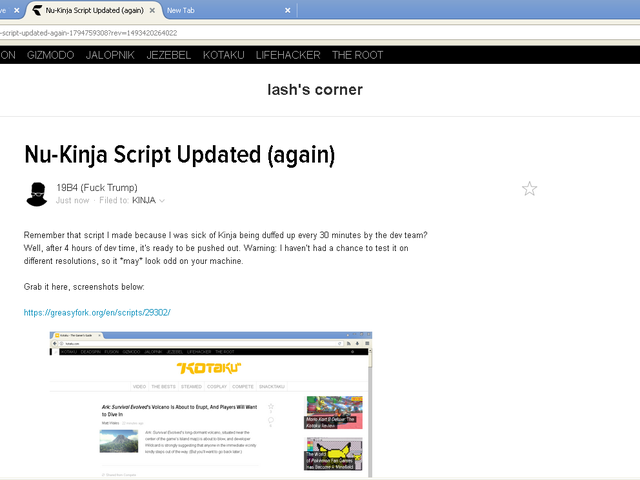 Nu-Kinja Script Updated (again)
Remember that script I made because I was sick of Kinja being duffed up every 30 minutes by the dev team? Well, after 4 hours of dev time, it's ready to be pushed out. Warning: I haven't had a chance to test it on different resolutions, so it *may* look odd on your machine.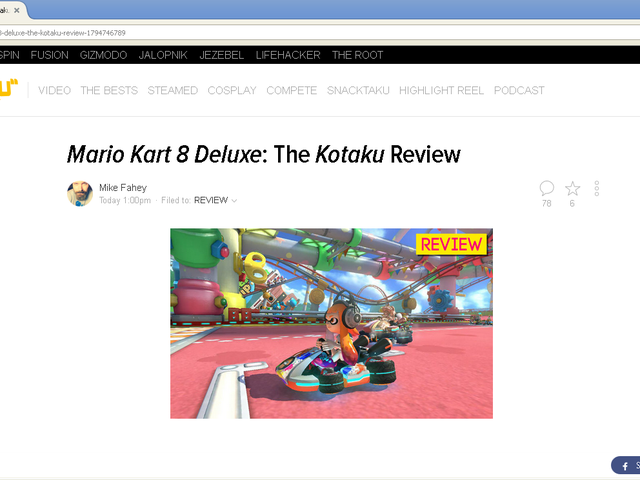 The Kinja-fixing User Script Returns!
Rejoice! The kina-fixing userscript has returned to active development after two years of inactivity. This is a major break from the previous version in terms of code structure and design intent. The old script should continue to work fine (until Kinja devs manage to mangle that, too) but if you want a no-nonsense,…