Talk Amongst Yourselves's posts - Norwegian uPOST
Kinja broke Starring Comments, I fixed it.
19B4's Kinja Script has been updated. It will update automatically on your machine. If you don't have it installed, you can get it here: https://greasyfork.org/en/scripts/124…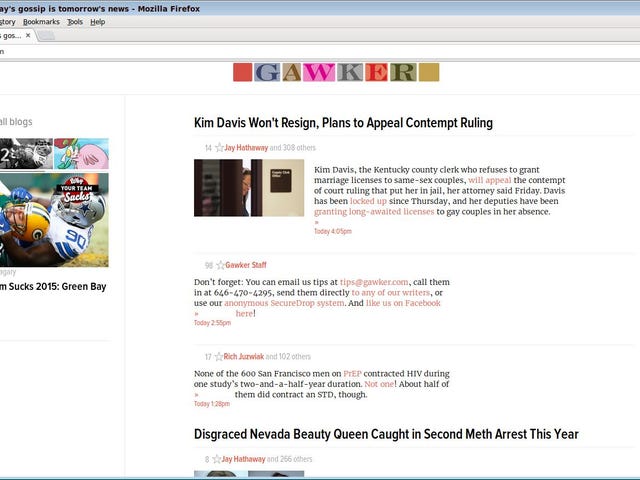 Tired of New Kinja? Try Kinja Fix'd (v 1.1)
Imagine waking up on a Monday morning. Open up your favorite blog, in my case, Kotaku. You'd see this:
I fixed Kinja
Those of you who woke up to find Lifehacker and Kotaku broken this morning, rejoice. I fixed Kinja.
View Your Career As A Military Enlistment
It's a wet, chilly morning as you step outside the bunkhouse. Your eyes show a lack of sleep, somewhat disguised thanks to a cool tip you read on a forum. Your clothes aren't perfectly crisp, and you cut yourself shaving.